How To Start Your Digital Lifestyle Journey!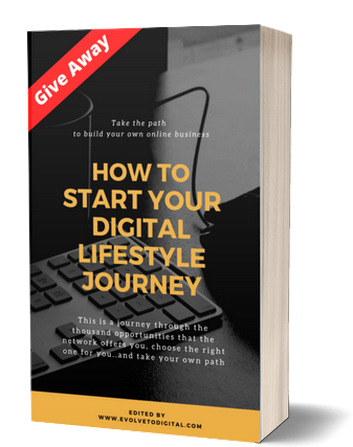 "Knowing Is Not Enough; We Must Apply. Wishing Is Not Enough; We Must Do"
Johann Wolfgang Von Goethe
The goal of this book is to guide you in the world of online business so that you can achieve results as soon as possible. This book will take you to the next level, from amateur to expert by providing you with the best resources currently available.
To do this, I think there is only one way: to show to people that you are an authority in your field and if you are not yet at the top,  study, learn daily to become the best one.
Remember: "you never stop learning"
We talk about Web Marketing in all his aspects; from the idea, when you think about the concept, to the strategy till the follow-up email marketing campaign, or just even to become a specialist to generate traffic, for example.
I believe this is the most fun and exciting way to work online because it enriches you more than any expectation. You will be rewarded twice, as a person, because you will help others to be successful in achieving their goals and secondly financially for the effort you will make to help them, whatever the niche in which they operate.
In this book, I want to give you an overview of all the resources, the tools necessary to start and grow in the online marketing business, regardless of the niche you choose, to make the best choice in order of your expectations.
Following the book Is the path in which you will grow step by step to become an authority in the web marketing niche.
My job is to provide you with the best tools and resources for your skills growth, from mental coaching to sales funnel design up to the sales strategies.
Now, I have to invite you to start your journey and always remember that this is not a race! Results will come when the time comes. But if you want things to happen, take action, and start on the right step..