How To Start Your Digital Lifestyle Journey!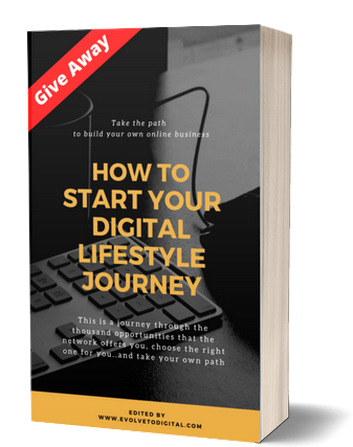 "Knowing Is Not Enough; We Must Apply. Wishing Is Not Enough; We Must Do"
Johann Wolfgang Von Goethe
This book is aimed at those who want to get results online, who want to build an online business to become a web entrepreneur and not be more amateurs, it is aimed at those who want to take a step forward in their life who can understand the opportunities that the network has to offer and are motivated to find the right path.
To do this, I think there is only one way and it is to show that you are an authority in your field and if you are not yet at the top, document yourself, study and do it to become one. It is certainly a very long process, but you must be patient and dedicate the necessary time with passion and dedication. You must learn as much as possible by touching all aspects of the activity you want to try online.
In this case, we talk about Web Marketing in all his aspects; From the idea, when you think about the concept, to the strategy till the follow-up email marketing campaign, or just even to become a specialist to generate traffic, for example.
This is the most fun and interesting way to work online because enriches you more than any expectation, you will be rewarded twice, as a person, because you will help others to be successful in achieving their goals and secondly financially for the effort you will make to help them, whatever the niche in which they operate.
So, in this book I want to give you an overview of all the resources, the tools necessary to start and grow in the online marketing area, regardless of the niche you choose, so that you can make the best choice in order of your expectations.
This is a journey, not a race, so walk through the section of the book:
The Business Online Pillars

where I introduce you how to approach a business online, so we'll take a general look at the basic aspects of making money online analyzing the most common online businesses, to get a general idea on the subject. I will cover topics such as, the mindset approach to making money online to understand what mindset we should have, to take this journey. I will show you which are the components and business models of the MMO niche and the strategies we must follow to proceed and grow on this journey.

The Work Tools

: In this section, I will talk about the tools you needed to undertake this journey and how they are utilized in the different steps of the process, in a few words which tools are necessary to carry out work in the best way.

The Stages of the journey:

in

this section, I will talk about the different stages necessary to succeed online, starting from our vision to the stage in which we must act and how they are linked and depend on each other.

Find your path:

this is the last section of the book and you are called to take action and make a decision I'll give you different solutions to start out on this business in order to suit your budget and your experience.

 
Well it seems to me at this point, that you have everything to start with, so what are you waiting for?